I usually pepper classics throughout  my regular reading, but in the past few years I haven't read very many.
I re-read Jane Eyre last year. In 2016, I re-read The Color Purple. In 2015, I read Sons and Lovers and The Narrative of the Life of Frederick Douglass (I think it was free on Kindle).
That's it, folks. Kind of shabby for a former proud English major.
Anyway, when I stumbled upon Books and Chocolate and Karen's Back to the Classics challenge, I thought this is for me. I know I said I would read whatever I wanted this year with no pressure, but the English major inside of me won't let go of the idea of reading the classics I've missed.
So, here's the plan.
I'm going to participate in Karen's challenge and see if I complete it. If not, no biggie. If so, yay literature!
These are the categories and, next to them, the book(s) I'm thinking of reading for each one…
1.  A 19th-century classic – any book published between 1800 and 1899.
Anna Karenina or some Dickens, I think.
2.  A 20th-century classic – any book published between 1900 and 1968. Just like last year, all books MUST have been published at least 50 years ago to qualify. The only exception is books written at least 50 years ago, but published later, such as posthumous publications.
Brave New World, which I somehow escaped reading in high school, Mrs. Dalloway, Animal Farm, or an outlier: Cold Comfort Farm
3.  A classic by a woman author.
The House of Mirth, Middlemarch, My Antonia, so many options…
4.  A classic in translation.  Any book originally written published in a language other than your native language. Feel free to read the book in your language or the original language. (You can also read books in translation for any of the other categories). Modern translations are acceptable as long as the original work fits the guidelines for publications as explained in the challenge rules.
This would be the perfect place to insert some more Russians: Dostoyevsky, Turgenev, Gogol; or maybe The Three Musketeers, which I've always meant to read.
5. A children's classic. Indulge your inner child and read that classic that you somehow missed years ago. Short stories are fine, but it must be a complete volume. Young adult and picture books don't count!
This category is dear to my heart. I once set out to read all the Newbery winners and nominations and I think I read about 30 maybe? Of course, the Newbery is a modern invention and some of my contenders pre-date it. I'm just saying, I heart children's books.
Possibilities:
The Phantom Tollbooth
Black Beauty
Heidi
Peter Pan
Robinson Crusoe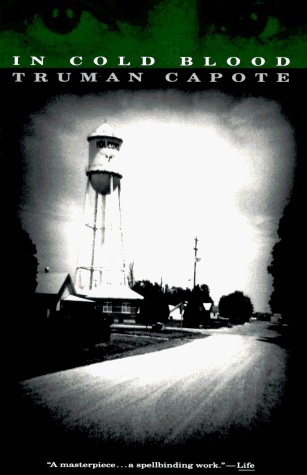 6.  A classic crime story, fiction or non-fiction. This can be a true crime story, mystery, detective novel, spy novel, etc., as long as a crime is an integral part of the story and it was published at least 50 years ago. Examples include The 39 Steps, Strangers on a Train, In Cold Blood, The Murder of Roger Ackroyd, etc.  The Haycraft-Queen Cornerstones list is an excellent source for suggestions. 
In Cold Blood or The Moonstone maybe? Agatha Christie? Sherlock Holmes?
7. A classic travel or journey narrative, fiction or non-fiction. The journey itself must be the major plot point — not just the destination. Good examples include The Hobbit, Around the World in 80 Days, Unbeaten Tracks in Japan, Kon-Tiki, Travels with Charley, etc. 
I'm already re-reading the Lord of the Rings series. So, maybe I'll count that or branch out. Top contenders would be On the Road, Grapes of Wrath, and Journey to the Center of the Earth.
8. A classic with a single-word title. No articles please! Proper names are fine — Emma, Germinal, Middlemarch, Kidnapped, etc.
So many good categories for Middlemarch. Is it destiny?
9. A classic with a color in the title. The Woman in White; Anne of Green Gables; The Red and the Black, and so on. (Silver, gold, etc. are acceptable. Basically, if it's a color in a Crayola box of crayons, it's fine!)
The Scarlet Pimpernel maybe. Or The Black Stallion. In researching titles for this category, I have to say I've already done a decent job of reading the important "color name" books (The Scarlet Letter, The Color Purple, The Woman in White, to name a few).
10. A classic by an author that's new to you. Choose an author you've never read before.
I'm thinking of just going and standing in front of the classics section in the library for this one. I'm sure I'll find a hundred authors I haven't read.
11. A classic that scares you. Is there a classic you've been putting off forever? A really long book which intimidates you because of its sheer length? Now's the time to read it, and hopefully you'll be pleasantly surprised!
Is everyone reading War and Peace for this? I will have to do some digging to figure out anything else for myself.
12. Re-read a favorite classic. Like me, you probably have a lot of favorites — choose one and read it again, then tell us why you love it so much. 
As I mentioned, in the past couple of years I re-read The Color Purple and Jane Eyre. Both would make my top ten list for sure. The Secret Garden might be a contender. Or The Turn of the Screw, which I loved but haven't read since high school.
On your mark, get set, eek!